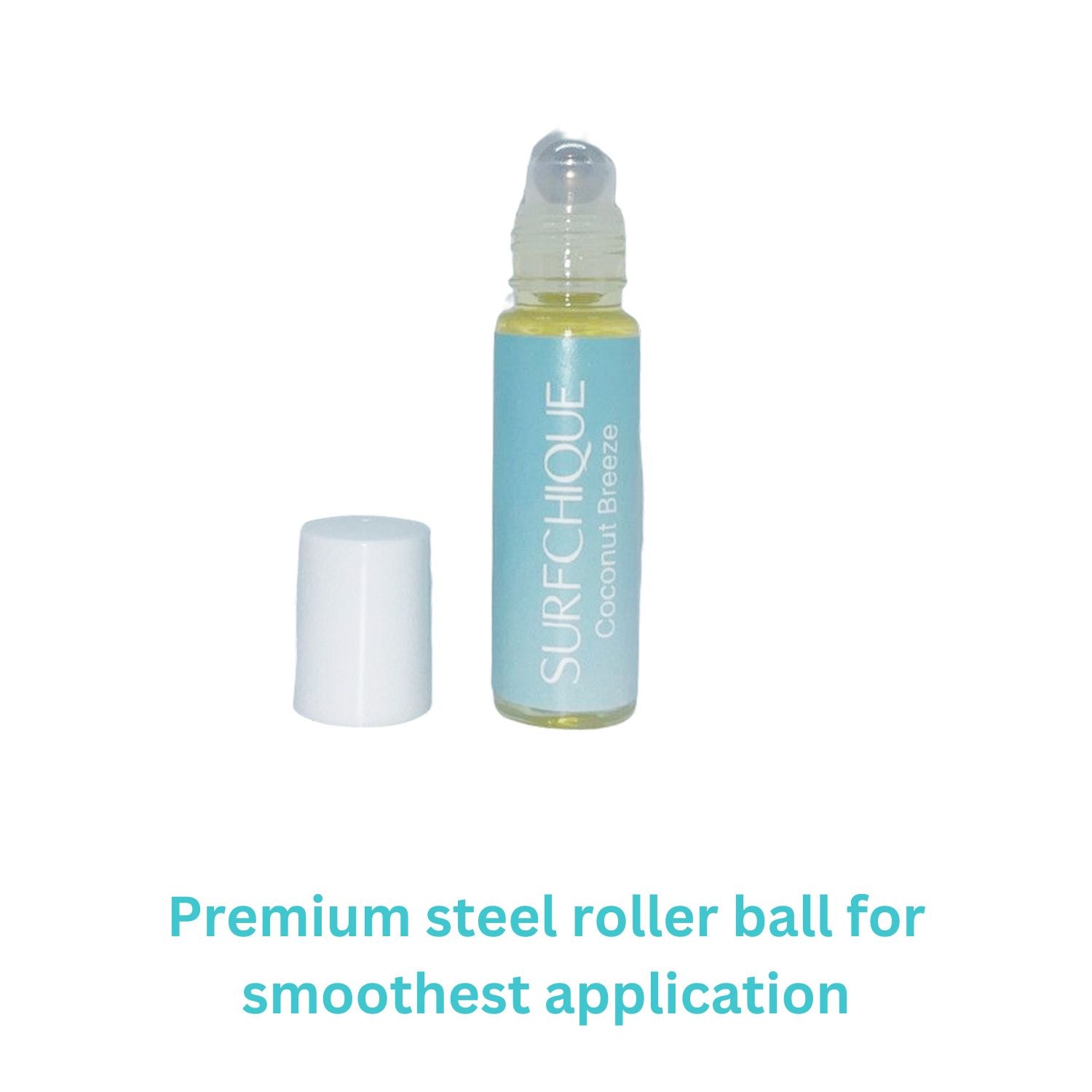 Perfume Oil - Coconut Breeze
$22.00
Regular price
$27.00
Subscription • Save
Description
Ingredients
Inside Scoop
CURRENT SPECIAL - Get 50% off one of our perfume oils with the purchase of our Open Face Color Stick - discount applied automatically in the shopping cart!
This fresh take on coconut fragrance is accented with jasmine, citrus, and spicy vanilla. Unique like SURFCHIQUE, this exotic fragrance will awaken your senses and brighten your day. 
Fragrance oil perfumes without alcohol such as ours, last longer on your skin, don't dehydrate the skin like alcohol based perfumes, and are more subtle for your personal benefit and those close to you!
Our premium fragrance oil roll on bottles have a steel ball top for smoothest application.
10 ml - .33 oz
All our fragrances are phalate free and vegan/cruelty free.
Best activated with heat on your body nearby pulse points and after skin is moisturized, for longest wear.

Behind your ears, on the sides of your neck, the back of your wrists, behind your knees and inside your elbows are best placements, but we understand if you want to roll it over your whole body - just don't injest anything!


I bought several oils
I was a little skeptical at first, but I got mine in and I love them. Tropical twist and coconut breeze are my absolute favorite came in a timely manner. The lotion or beach bum is amazing not big on the smell, but it is light overall five stars.
Perfume Oil - Coconut Breeze
$22.00
Regular price
$27.00